Partners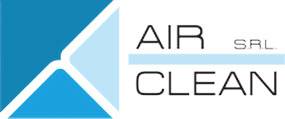 Air Clean Srl
Milan, Italy
Air Clean SRL specialises in environmental rehabilitation of polluted air streams, primarily from industrial emissions, waste water and solid waste treatment processes.
Air Clean SRL operates on a worldwide basis, offering the full range of air treatment technologies including; biological, chemical and physical technologies. Air Clean is a fully integrated company performing all of the production functions in-house including design, manufacture, assembly, installation and final testing.
Access to the latest technology coupled with continuous research and collaboration with Universities and Key Partners ensures Air Clean SRL provide the optimum solution for each individual application by using stand alone or multi – stage technologies (systems integration). The partnership with Anua Clean Air International ensures Air Clean SRL can offer best in class, patented, Mónashell, Mónafil and CrumRubber™ bio-technologies for the treatment of municipal and industrial odour including VOC emissions to clients all over the world.