PRODUCTS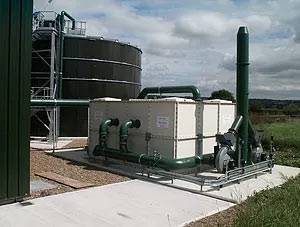 The Mónashell biofiltration system is a proven and cost-effective alternative to chemical scrubbing or carbon adsorption, designed like a biotrickling system yet incorporating many benefits of traditional biofilters.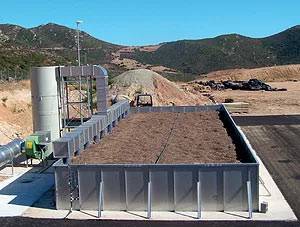 Mónafil is a patented biofiltration system that uses special media as a capture and support medium offering excellent removal efficiencies for odors, VOC's, sulfur and nitrogen-based compounds.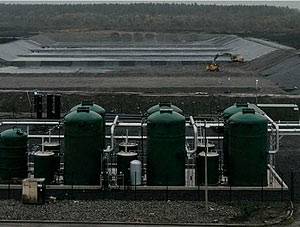 CrumRubber™ is an ideal media with the capability to catalytically remove and convert H2S to sulphate. Typical removal efficiencies for levels from 10 to 200 ppm of H2S ranged from 30 to 70%.
ABOUT

Anua Clean Air International offers proven, patented clean air bio-technologies,which provide best-in-class process performance with the lowest utility and life cycle costs.
Anua Clean Air International manufactures and installs Mónafil, Mónashell and CrumRubber biofiltation systems. These are patented proven systems for the treatment of municipal and industrial odour and VOC air emissions.
We have tested and proven installations right across the globe with proven capabilities in air purification and odour abatement in a wide variety of sectors:
One of our Mónashell Units installed on the roof of a Pump Station in Hong Kong.
Our Experience

Odour control for waste water treatment plants:
650 plants, more than 3.000.000 m3/hr of treated air
Odour control for solid waste treatment plants:
20 plants, more than 2.500.000 m3/hr of treated air
Odour control for VOC treatment and food industry:
150 pants, more than 1.000.000 m3/hr of treated air
CONTACTS

Enquires
For any sales enquiries or technical assistance, please call Ian Phillips or Brian Mahon: +353 45 579 783 or fill out the following form and we will be in touch.
Head Office
Anua Clean Air International Ltd.
13 Riversdale Grove, Terenure,
Dublin D6W VK65 Ireland
info@anuacleanair.com
Tel: +353 45 579 783

If you require technical assistance or advice please don't hesitate to call, we will be more than happy to help.

Get a quote: +353 45 579 783